Advocating for the use of dynamic load factors
TIACA calls for the air cargo industry to adopt the dynamic load factor methodology, developed by CLIVE Data Services, in addition to the traditional weight-based load factor indicators. Taking into account both volumes and weight, the dynamic load factors give a better view on how air cargo capacity is being utilized.   
More on dynamic load factor methodology (pdf).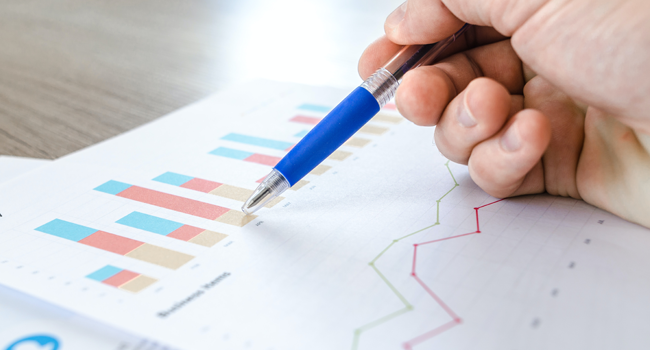 TIACA provides its members with dynamic load factor analysis through monthly economics briefings and regular Economics4Cargo webinars exclusive to TIACA members.
Monthly Economic Report
TIACA launched a monthly airfreight economic briefing provided by CLIVE Data Systems with a focus on dynamic load factor results in air cargo.
Resilient international demand for air cargo capacity in August versus a shortfall in supply pushed average global air cargo rates up 112% to their pre-Covid level as a local lockdown in Vietnam and the closure of cargo handling terminals at Shanghai Pudong International Airport after a handful of new Covid cases demonstrated the fragility of supply chains.
CLIVE Data Services' industry analyses for August 2021 shows volumes up 1% compared to the same month of 2019, before the pandemic took hold, and +19% versus August 2020. The biggest challenge for businesses importing and exporting goods by air remained the low level of available cargo capacity at -16% below the level seen in August 2019. CLIVE continues to measure and report air cargo market performance to pre-Covid 2019 levels, as well as providing 2020 year-over-year comparisons, to provide meaningful analyses of the current state of the market. Year-over-year, capacity was +18% compared to August 2020.
The impact on ground operations in Shanghai, contributed to a 10% drop in volumes China to Europe in the last two weeks of August, while westbound capacity was reduced by 18%. As a result, spot rates increased by nearly 20% in the last week of August compared to the last week of July.
Get access to exclusive economic briefings
Economics4Cargo webinars run by TIACA and CLIVE provide a global and regional overview of our industry. Interested in a preview of a webinar or sponsoring the next one? Contact Kenneth Gibson below for more information.