Hotel Booking - Regional Event India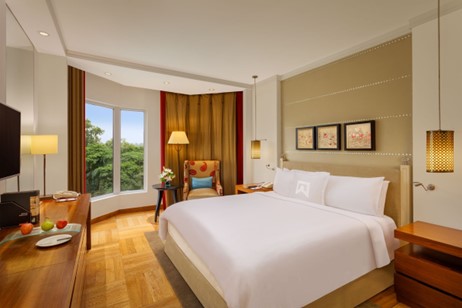 ITC Maurya 
The association has secured a preferred rate for the ITC Maurya in New Delhi during the Regional Event in India. The rate provided to attendees is inclusive of WiFi and Breakfast. 
Executive Club (Single) Rate: 11500 INR
To secure this rate you must complete the form below before the booking deadline. 
Booking Deadline: February 26, 2023
By submitting this form, you are agreeing to booking your reservation at the ITC Maurya for the Regional Event India. 
The association will collect all of the booking requests and will submit the requests received to the hotel for processing on February 27th. After that date you will be contacted by the hotel to finalize your reservation and receive a confirmation number for your booking.