2021 Hall of Fame Recipient
Fritz Companies became one of the largest firms in the integrated logistics field. Extending well beyond the company's original business of customs brokerage, integrated logistics comprises an array of services that supports the entire import and export process. These include air- and ocean-freight forwarding, warehousing, distribution, inventory tracking, insurance brokerage, shipment tracking, and numerous other capabilities. Integrated logistics differs substantially, and not merely semantically, from traditional transportation services: advances in information processing have allowed firms like Fritz to coordinate and harmonize logistical functions in truly revolutionary ways that have saved corporations millions of dollars.
Fritz Companies was founded in 1933 by Arthur Fritz when he decided to open his own four-man customs brokerage firm initially specializing in liquor and Chinese food products, and a significant portion of its business came from San Francisco's Chinatown merchants.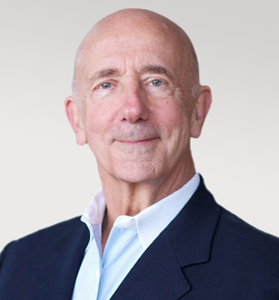 Over the next 30 years, Arthur Fritz expanded the company both functionally and geographically. In 1937 it began to offer ocean freight forwarding services, primarily selling cargo space. In 1942 the company's first branch offices were established in Los Angeles and New Orleans. In 1963 Fritz added warehousing and domestic distribution services to its menu of offerings.
Upon Arthur Fritz's retirement in 1971, the company was taken over by his daughter Sandra Davis and his sons Lynn and Arthur, Jr., It was during the 1970s that Lynn, who had entered the business in 1965 while still in his early twenties, began to develop a broader vision for Fritz. He believed that as the world became more economically integrated, Fortune 1000 companies would require firms that could help them in all of the functions related to import/export, including transportation, warehousing, and transaction processing. Lynn foresaw that they would look for alternatives, and that companies that could manage all of their international logistics would be extremely well positioned.
Beginning in 1971, therefore, the company focused on two complementary objectives: becoming the information processing leader in the industry and targeting large national accounts that would require the use of international logistics services.
In 1988 Lynn Fritz purchased his brother's and sister's share of the business. In a major coup for Fritz in 1990, giant retailer Sears gave Fritz responsibility for all of its import logistics operation, ultimately the list of blue-chip companies that turned over much or all of their international logistics function to Fritz included Boeing, Federal Express, McDonald's, Microsoft, and Polaroid.
The automation platform that supported the business was FLEX, the Fritz Logistics Expediting System (FLEX), which became substantially operational in 1991. FLEX was a complete on-line tracking and management system that controlled all functions, from purchase order to delivery. It was FLEX that enabled the company–and its customers to track the flow of goods through each step during the entire transportation process.
The attractiveness of Fritz's services was reflected in its results and subsequent years saw international growth and company expansion.
Lynn is clearly a visionary in the global logistics industry, and remained Chairman and CEO of Fritz Companies until May 2001 when it was acquired by UPS. Under his stewardship, Fritz Companies was transformed from a small domestic documentation company to a global organization of 10,000 employees in 120 countries. His enduring contribution redefined a fragmented and limited services industry through the use of technology.
But Lynn's story doesn't end there.
In 2001, Lynn with his wife Anisya, created Fritz Institute to assist humanitarian organizations in delivering aid more effectively in the chaos of disasters. Visiting field logisticians heroically laboring under the most difficult circumstances, Lynn resolved to be their advocate and bring academic expertise and private sector resources to their endeavours. Since then, Fritz Institute has been credited with numerous innovations in the effective delivery of disaster relief. The software developed by Fritz Institute, used to track the delivery of relief items, is utilized by the International Federation of Red Cross and Red Crescent Societies, Save the Children U.K. and World Vision. Training developed by Fritz Institute benefits hundreds of relief logisticians in over 90 countries, while Fritz Institute standards are being utilized in over 25 countries in Africa