TIACA Board Member
Co-founder
Together with his founding partner, Manel Galindo founded WebCargoNet, later WebCargo, in 2009, with the vision of making air cargo rate management more efficient. Manel combined a passion for deep technical thinking with a strong vision for air cargo digitization to scale his business, reaching over 1,500 global air cargo forwarders by 2016.
In 2016, WebCargo was acquired by the Freightos Group. With Manel at the helm, it expanded the scope of operations, implementing his vision deeper air cargo integration. By leveraging technical expertise, air cargo experience, relationships that ran deep across airlines andforwarders, and deep platform integrations, Manel was a digital air cargo pioneer, envisioning eBookings between airlines and forwarders, based on live capacity and prices. Under his leadership, WebCargo expanded to a suite of software tools for forwarders and carriers, reaching over 2,200 forwarders, internal usage at every top twenty five global forwarder, unique eBooking traction with airlines representing 20%+ of global capacity, and a drive for innovation.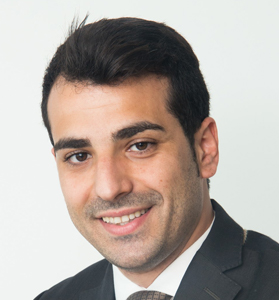 Prior to WebCargo, Manel and his cofounder at WebCargoNet founded a technical marketing agency, leveraging Manel's love for sales (before that, as a salesperson at a computer software store, he had excelled as the best salesperson in Europe) and his cofounder's love for coding. There, they developed core expertise in both business management and technology. He has a masters degree in sales and marketing from Universitat Oberta de Catalunya, and underwent executive training at the IESE Business School at the University of Navarra. He speaks frequently at cargo events such as Tranport Logiscs and TPM, has appeared in top industry publications, and is a board member at a number of other air cargo associations.